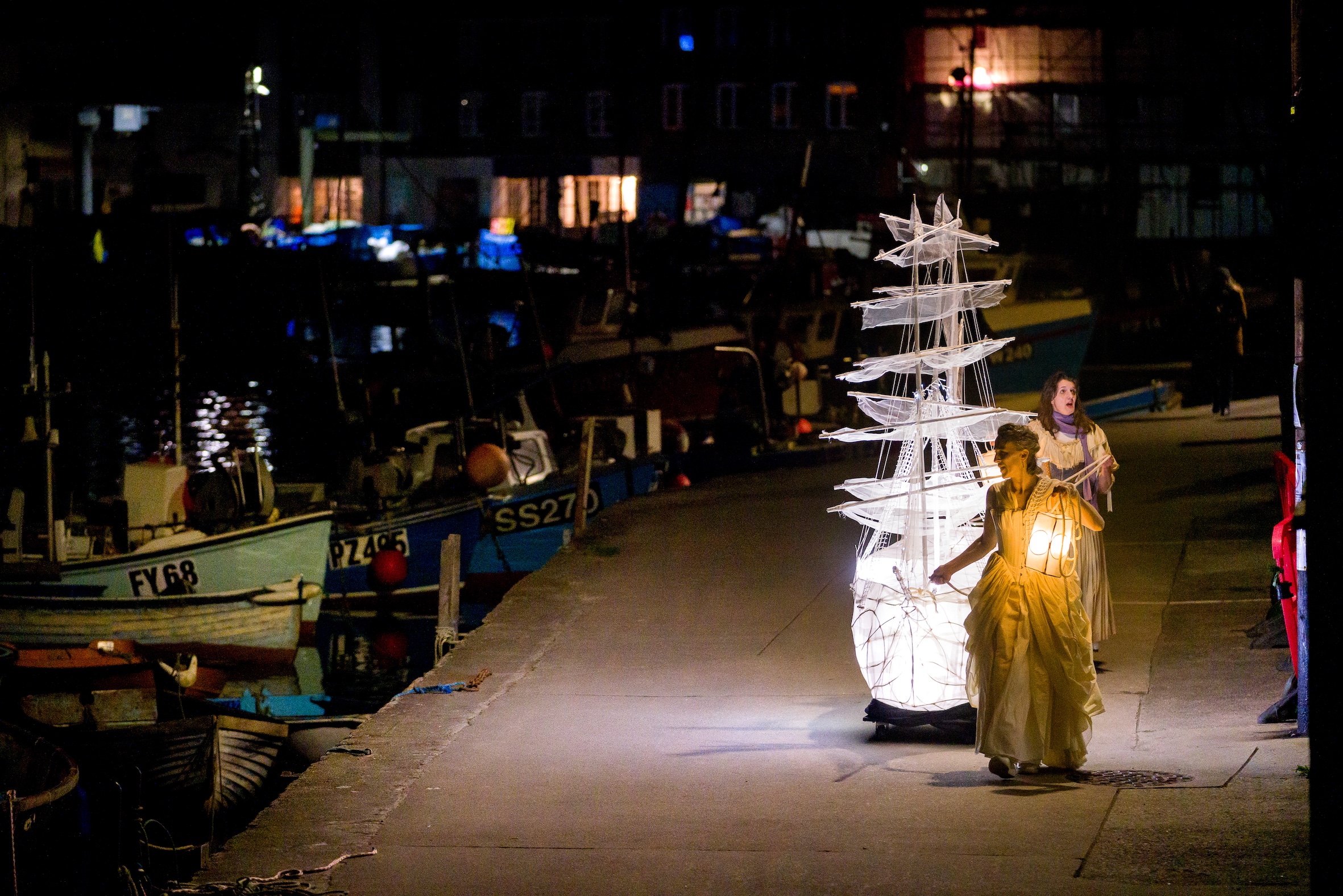 In the studio
I currently work in a studio at home in North Cornwall, with a view of the tidal river Camel and a very busy desk. When I'm on a build or a large project it can get quite chaotic - in a creative way!
I'm really interested in other practitioners' workspaces and creative processes, so I thought I'd share a bit about my own, in case you're interested too. Here, I'm sharing
current ideas, plans, insights, work in progress, or things that have just happened.
What's going on?
Time & Tide: An ambitious tallship concept that also develops on from my Random Act of Art for Kneehigh in 2021. Part build, part p
erformative touring work, part almanac & published work, this piece explores our age-old and ever-changing relationship with the sea and the tides, articulates women's voices and appears on
the highest tides each month,
in a different village, town or city
connected to the sea. A pilot in Cornwall in spring/summer 2023 will procede a SW region & wider UK tour in 2024,
from Cornwall, Devon & North Somerset up to Avon, London and beyond
.
Her Hours:
N
arrative poetry and prose fuse with a focus on women's time, its use, and its loss, through the ages. Women's work-wear items - aprons, overalls , pockets & pinnies, from a battery of caring and domestic roles - come alive with poetry and word: embroidered, printed, spoken; articulating the countless hours that mainly women, over time immemorial, have spent in childcare and the unseen domestic workload, their words and their worth so often muted, lost and forgotten as a result. Ultimately this will be a touring exhibition of women's writing, artifacts, heritage items & more.
1:1 Cultivator-supported training with Wyl Menmuir: Thanks to an Individual Skills Training Grant from Cultivator, I'm currently undertaking a one-to-one writing & publishing training process with acclaimed writer Wyl Menmuir, whose new book, The Draw Of The Sea, is about to be published this July. This brilliant opportunity follows on from a fantastic Developing Your Creative Practice year kindly supported by Arts Council England: a life-changing, immersive writing- & word-rooted arts project that has sparked a host of new works.

Per Poetica Ad Astra
&
Flights of fancy:
at Bodmin Airfield. Artists In Residence at the Airfield, writing residencies, radio shows, poetry & performance on the wing and in the Hangar, in collaboration with Cornwall Flying Club and Sally Crabtree, the Poetry Postie.
Tall Ships & Tall Tales! @ Sea Salts & Sail
FREE children's workshops & stories at SEA SALTS & SAIL 2022...
What! Two whole days of Family Workshops & Tall Tale Telling at the Art Tent on the beach. Ideal for ages 4-14, but everyone welcome: come along & get creative! Make your own miniature 2D tall ship out of willow, card and paper. Write a tiny poem or mini sea story to go with it. Your words may be spoken at our Tall Tales Story Time, when you can sit and enjoy a bucketful of Tall Tales, of ships, seas, mermaids and more!
When! Saturday 2 July and Sunday 3 July.
10.30-12 noon: Workshops; 1pm: Tall Tales Story Time.
1.30-3pm: Workshops; 4pm: Tall Tales Story Time